Join us this Easter!
April 9 at 9:00 and 10:30 AM
Many families will attend church this Easter intending to honor a tradition, but what if your simple choice of going to church on this special day could result in an experience that could change your life forever?
Easter at Cornerstone offers an incredible worship experience for adults as well as an exciting candy hunt and more for kids, but most importantly, you will discover the life-giving message of hope found in Jesus Christ. Join us this year at Cornerstone and experience the power of the message of Easter.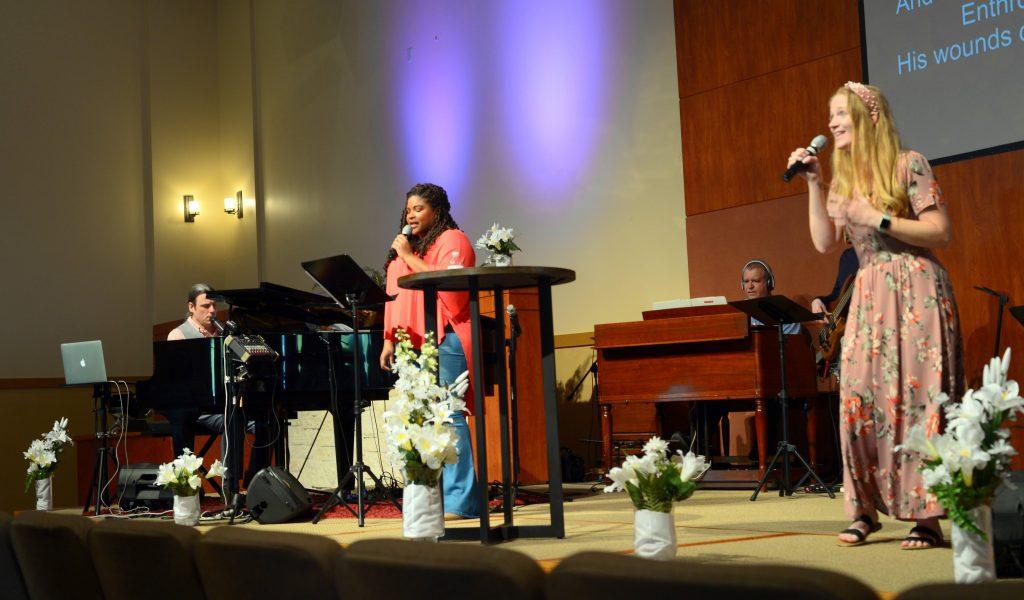 ---
Easter Week 2023 Reading Plan
Below is this week's reading plan, with a highlight verse for each day. Here are a couple of questions to consider:
What do I learn about Jesus? How does this strengthen my belief in Him?
What did I read that I could share with someone else today to encourage their belief in Jesus? Share it with someone today.
Even if you don't have time to read the entire chapter (s), we encourage you to consider and meditate on the verse highlighted for each day.
Sunday: The Triumphal Entry (John 12)

Verse: "And Jesus answered them, "The hour has come for the Son of Man to be glorified." (12:23)


Monday: How Jesus Loves (John 13)

Verse: "A new commandment I give to you, that you love one another: just as I have loved you, you also are to love one another." (13:34)


Tuesday: I AM: The Way, the Truth & the Life (John 14)

Verse: "And I will ask the Father, and he will give you another Helper, to be with you forever, even the Spirit of truth, whom the world cannot receive, because it neither sees him nor knows him. You know him, for he dwells with you and will be in you." (14:16-17)

Wednesday: I AM: The Vine (John 15-16)

Verse: "I came from the Father and have come into the world, and now I am leaving the world and going to the Father." (16:28)

Thursday: Jesus Prays for His Disciples (John 17)

Verse:"Sanctify them in the truth; your word is truth." (17:17)

Friday: Arrested & Crucified (John 18-19)

Verse: "Jesus answered, 'My kingdom is not of this world. If my kingdom were of this world, my servants would have been fighting, that I might not be delivered over to the Jews. But my kingdom is not from the world.'" (18:36)

Saturday: The Light & the Lamb (John 1)

Verse: "The next day [John the Baptist] saw Jesus coming toward him, and said, "Behold, the Lamb of God, who takes away the sin of the world!" (1:29)


Sunday: The Resurrection & the Life (John 20-21)

Verse: "Now Jesus did many other signs in the presence of the disciples, which are not written in this book; but these are written so that you may believe that Jesus is the Christ, the Son of God, and that by believing you may have life in his name." (20:30-31)